Acceler's ability, sound business ethos and practices are built on our experiences over the last 29 years as a regional leading freight logistics service provider. Our Global Partnership Network allows us to ship cargo to and from any destination in the world offering complete supply chain solutions.
The Inbound Process covers all the services carried out from the time our clients confirm orders to their suppliers, coordination of cargo collection, consolidation and booking, shipping, customs clearance, and delivery to the designated delivery location.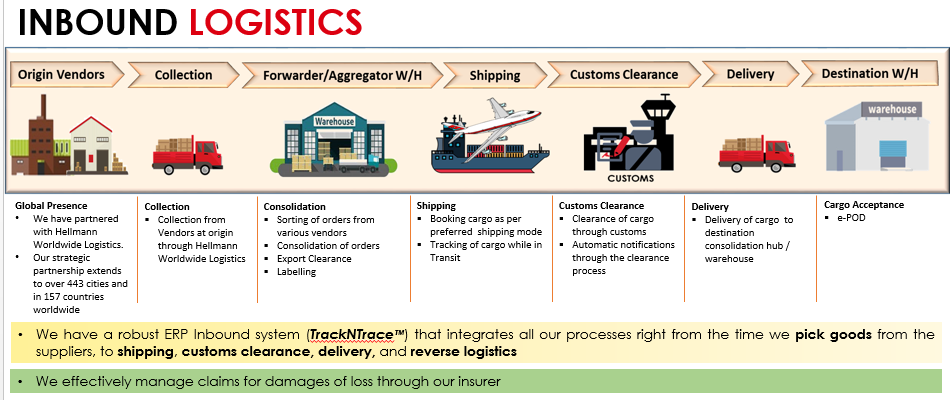 Acceler manages this process is managed through its robust ERP Inbound system (TrackNTrace™) that integrates all our processes and provides real-time shipment status to our clients. The system is Web-based and accessible to our clients via a dedicated customer portal. Through the system, our clients are able to track shipments throughout the shipping process and access all details and documents related to the shipments.